Girls Who Slay Monsters is a retelling of refreshing tales of Irish/Celtic Goddesses, written by Ellen Ryan and illustrated by Shona Shirley Macdonald, and published by HarperCollins Ireland, October 2022. It won the An Post Children's Book Award in the Senior category 2022, and was shortlisted for the overall An Post Book Award of the year, and CBI Award 2023. 
There are 24 short stories in total, with one illustration for each. Here are a few examples:
Above: Book cover illustration by Shona Shirley Macdonald, book cover design by Sarah McCoy.
Above:  Bríg, meaning 'Exalted One'. Known as the goddess of spring, healing music, poetry, and blacksmithing.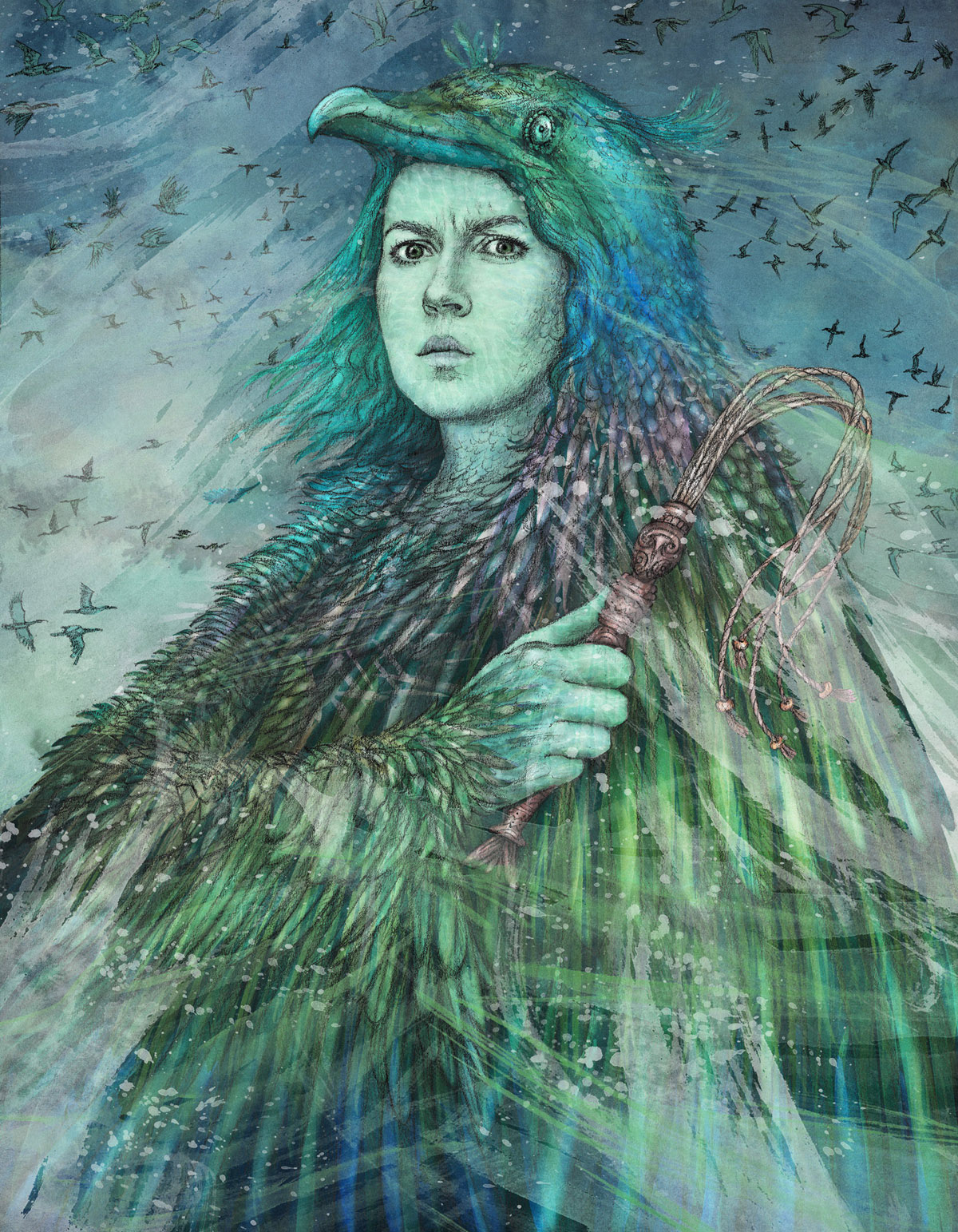 Above: Fand, shapeshifter and protector of animals.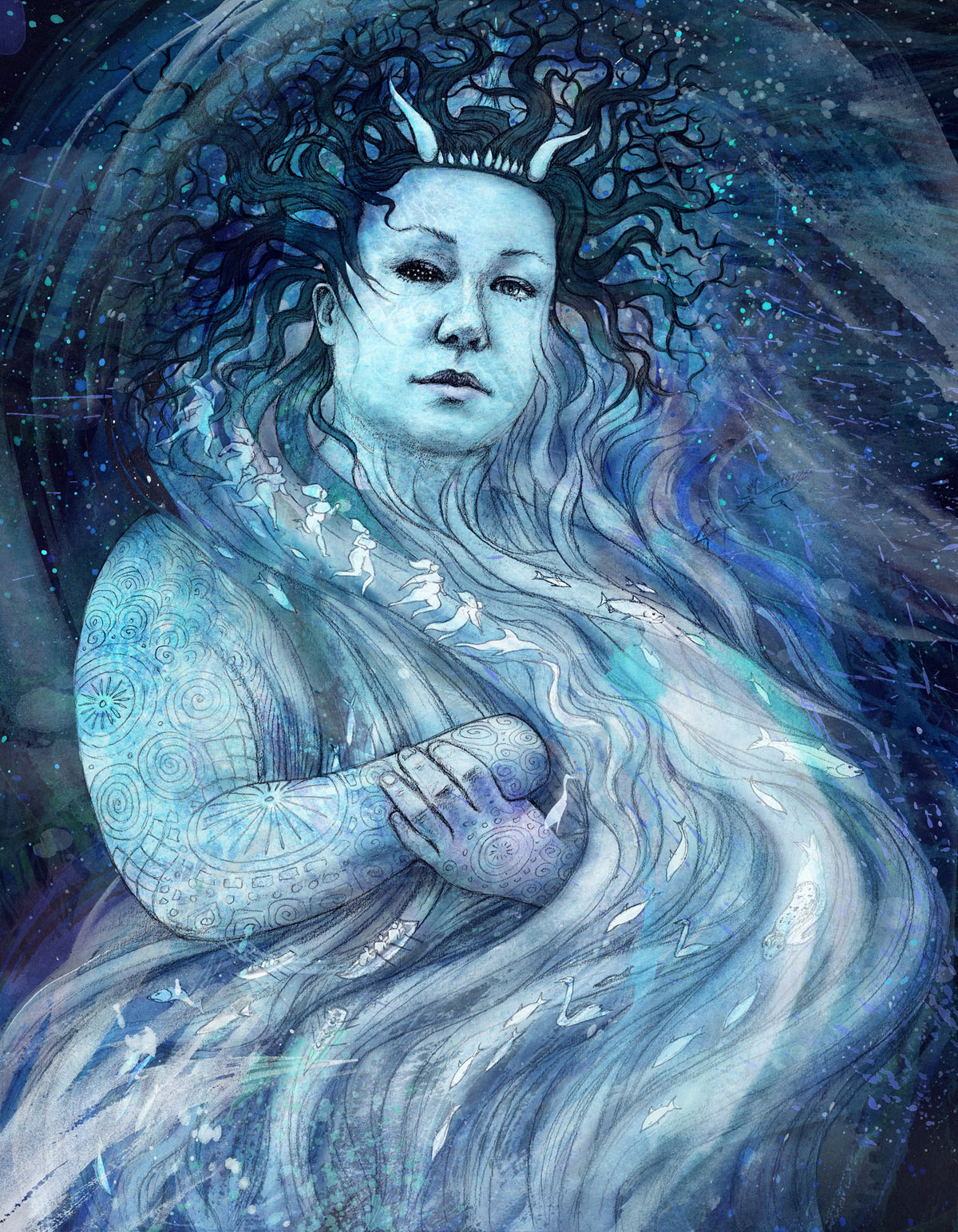 Above: Boann, goddess of the River Boyne.
Above: The Morrigan, Queen of Phantoms.