Page 23 from 'Cuir Stad air an Stoirm Shneachda' a Scottish Gaelic graphic novel I illustrated for West Highland Animation, published in 2012. It is based on a Chuckchi folktale (Siberia), there is a neverending snowstorm, so the villagers summon two shaman to use their otherwordly powers to put a stop to it.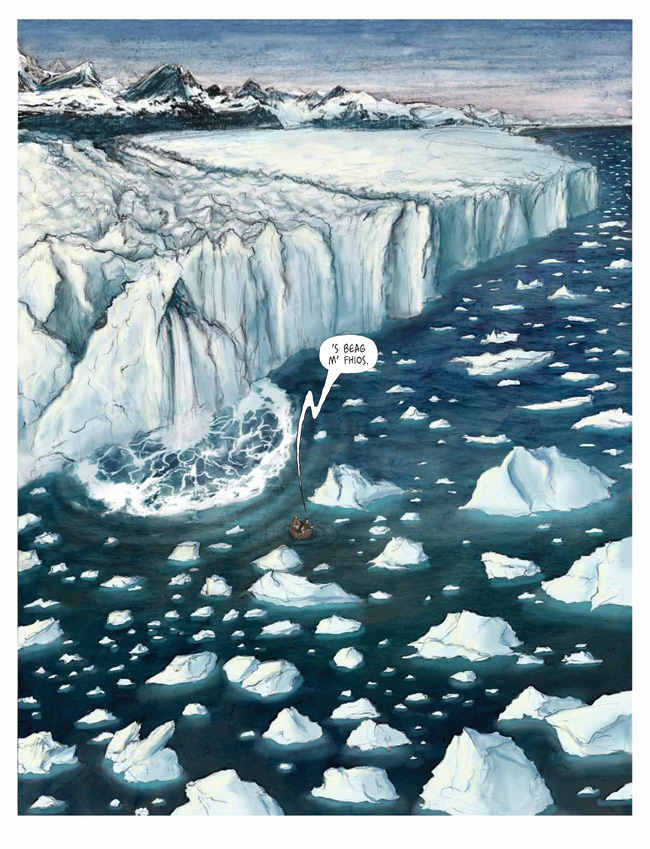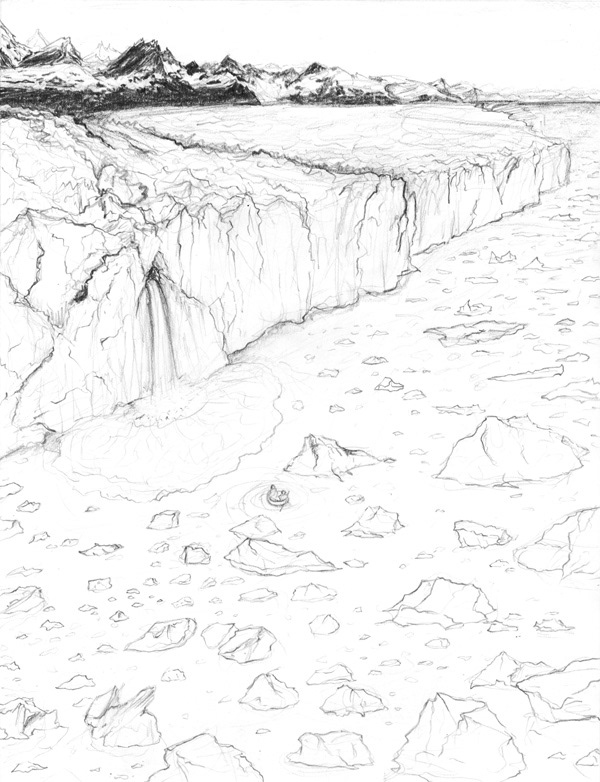 Favourable review in Scottish Gaelic, in The Scotsman newspaper, Saturday 7th September 2013. Translation here:
"Children's books: are they as good as they look?... "Cuir Stad air an Stoirm Shneachda by Lesley Mackenzie (Dualchas na Cloinne, £9.99) is a "graphic novel" for teenagers with an interest in fantasy or Russian folklore. It's pretty deep and dark. The Gaelic is the least of it - the most important thing is the pictures by Shona Shirley Macdonald from Aberdeen, which are so amazing that they take your breath away. A book that's simultaneously beautiful, ugly and marvellous. My congratulations to Shona Shirley and Lesley on bringing this splendid project to fruition..."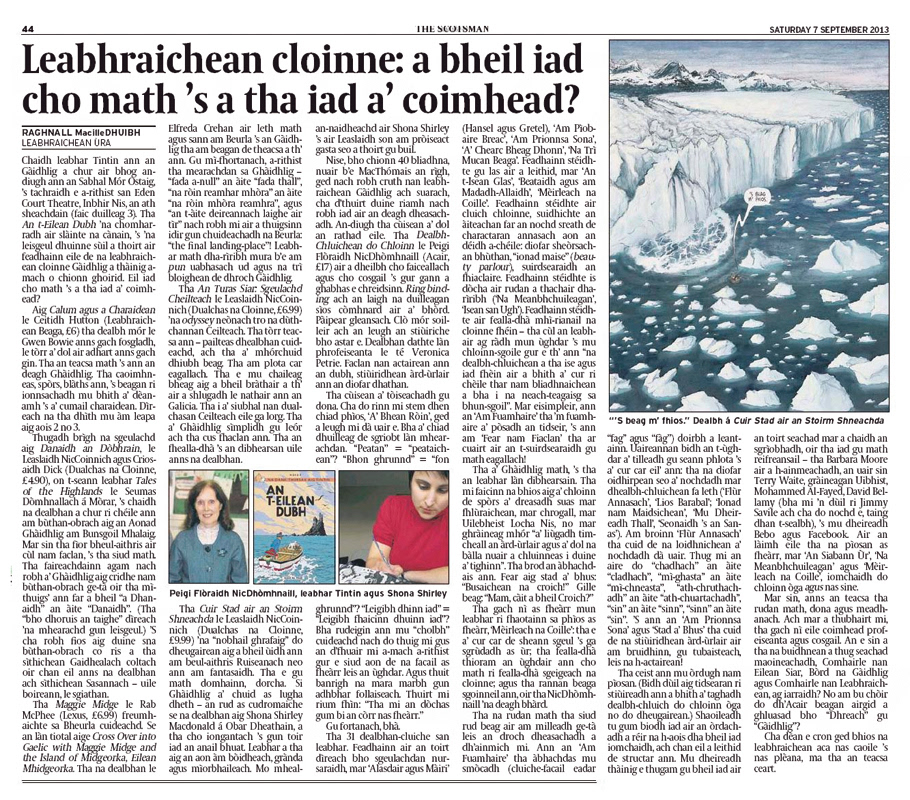 Cover illustration below: